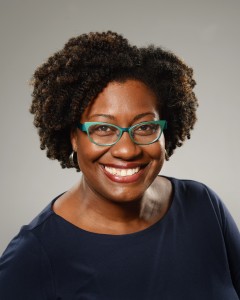 Melissa Johnson Hewitt, Founder and Principal of Forward Movement Consulting has developed a strong network of relationships in the philanthropic and nonprofit sector. She brings to her consulting practice significant expertise in organizational development and strategy, fundraising, philanthropic advising, and creating and supporting networks, donor collaboratives, and coalitions. With a particular expertise in supporting organizations that support and serve communities of color, Melissa brings a thoughtful approach and grounded analysis to her work, always keeping community at the center.
Melissa combines a commitment to and knowledge of the nonprofit and philanthropic sector from community-led grassroots efforts to high profile national initiatives. Her philanthropic advising experience includes seeding giving circles, developing models of community philanthropy, and advising foundations on grantmaking portfolios designed to achieve racial and social justice outcomes.
Melissa began her career working with community foundations and supporting nonprofit organizations, working at the Foundation for the Carolinas, the North Carolina Center for Nonprofits, and the Community Foundation of Greater Greensboro. These experiences forged her commitment to build the capacity of individual organizations and to strengthen the nonprofit sector as a whole.  She brought this same commitment to her work in philanthropy, serving in other key roles in rural and urban grantmaking, funding collaboratives, and major community initiatives.
Grounded in community practice, Melissa took her work to a national stage, advancing racial justice efforts in philanthropy at the Philanthropic Initiative on Racial Equity, and helping philanthropic commitment manifest into tangible results as national field director for the National Committee on Responsive Philanthropy. She developed models of community philanthropy, advised major foundations on how to seed and sustain transformative change with community partners, and led national efforts to build a pipeline of leadership development opportunities for new and young practitioners in philanthropy.  As a critical member of the NAACP's national development team, Melissa raised millions of dollars for the organization's advocacy and activism work, particularly criminal justice and civic engagement.
With over 15 years of experience in the nonprofit and philanthropic sector, working with watchdog organizations, civil rights organizations, community organizing groups, and foundations, Melissa has a wide range of knowledge, skills, and relationships from grassroots to mainstream organizations that are rare to find. Forward Movement Consulting builds on this experience to provide client-centered services for dynamic social justice organizations nationwide. With a strong base of clients and partners that are based in or prioritize work on the grassroots level, FMC also seeks opportunities to strengthen the capacity of nonprofits in the South and uplift the leadership of women of color.
Melissa holds a B.A. in English and Sociology from Wake Forest University and a Masters of Social Work from the University of North Carolina at Chapel Hill with a concentration on community practice and community development. A proud North Carolina native, she resides in Silver Spring, Maryland, with her beloved husband Damon and their daughter, Aminah Rae.